PAGES
Gren Bartley Doesn't Always Look on the Serious Side of Life
Gren Bartley puts a lot of thought and intelligence into the music that he writes and when you are listening to his songs you will hear themes that evolve around fear, human frailty, loss, and regret. He also sometimes sings about the things that he is missing out on because of his line of work. However, not everything that he writes about is doom and gloom.
Why You Should Subscribe to His YouTube Channel
When he has some spare time and is not out watching cricket at Lord's, he sits down and writes some cricket songs just for the sheer fun of it. These songs are not for any albums that he is making, he just simply likes to entertain his fans (those who also like cricket) with some of his cricket knowledge.
He often sticks these up on his YouTube channel, so if you happen to be a Gren Bartley fan as well a cricket fan, we highly recommend that you subscribe to him on YouTube and check it regularly to see what delights he has uploaded to it.
What Does He Sing About in His Cricket Songs?
Some of the cricket songs that he has written about are about specific players that he is fond of, or about certain matches that he has watched and will remember for a very long time. For example, his favourite Middlesex player is Eoin Morgan, so he has written quite a few songs about him.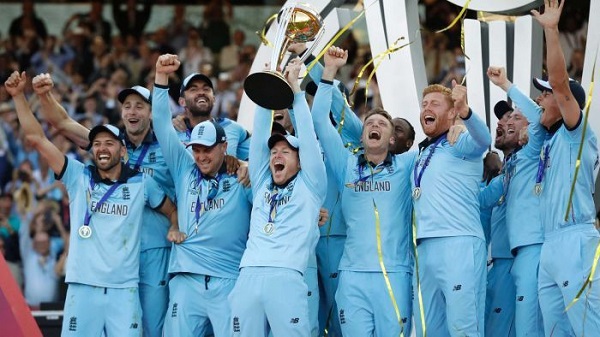 Also, he is a huge England cricket fan, so when England became the champions of the world for the first time back in July, he wrote a song to congratulate them on their majestic win. England all-rounder Ben Stokes was given a special mention in this song as he was the one who helped to see his team over the line.
For a bit of fun, he named the song "Boundaries" as this was how the match was decided. After England and New Zealand had both finished their 50 overs the scores were level, so the match went to a Super Over. However, the two teams were still level after they had batted one extra over each, so England, as stipulated in the rules before the tournament started, were crowned as the World Champions due to the fact that they had hit more boundaries during the match.
Many New Zealand, India, and Pakistan fans were salty and thought that New Zealand should have been given the win because they lost fewer wickets, but Bartley is quick to point out in his song that England would have won if they went on head-to-head, who finished higher in the group, or who had the better net run rate. He explains that in life you cannot always just choose the option that will help you to come to come out on top.